Analisa Leppanen-Guerra is a native Chicagoan and lived for most of her life in the same house as her Finnish grandparents.  She comes from a family of artists and free-thinkers.  Her early years were spent living in a rustic cabin in the woods in Northern Michigan.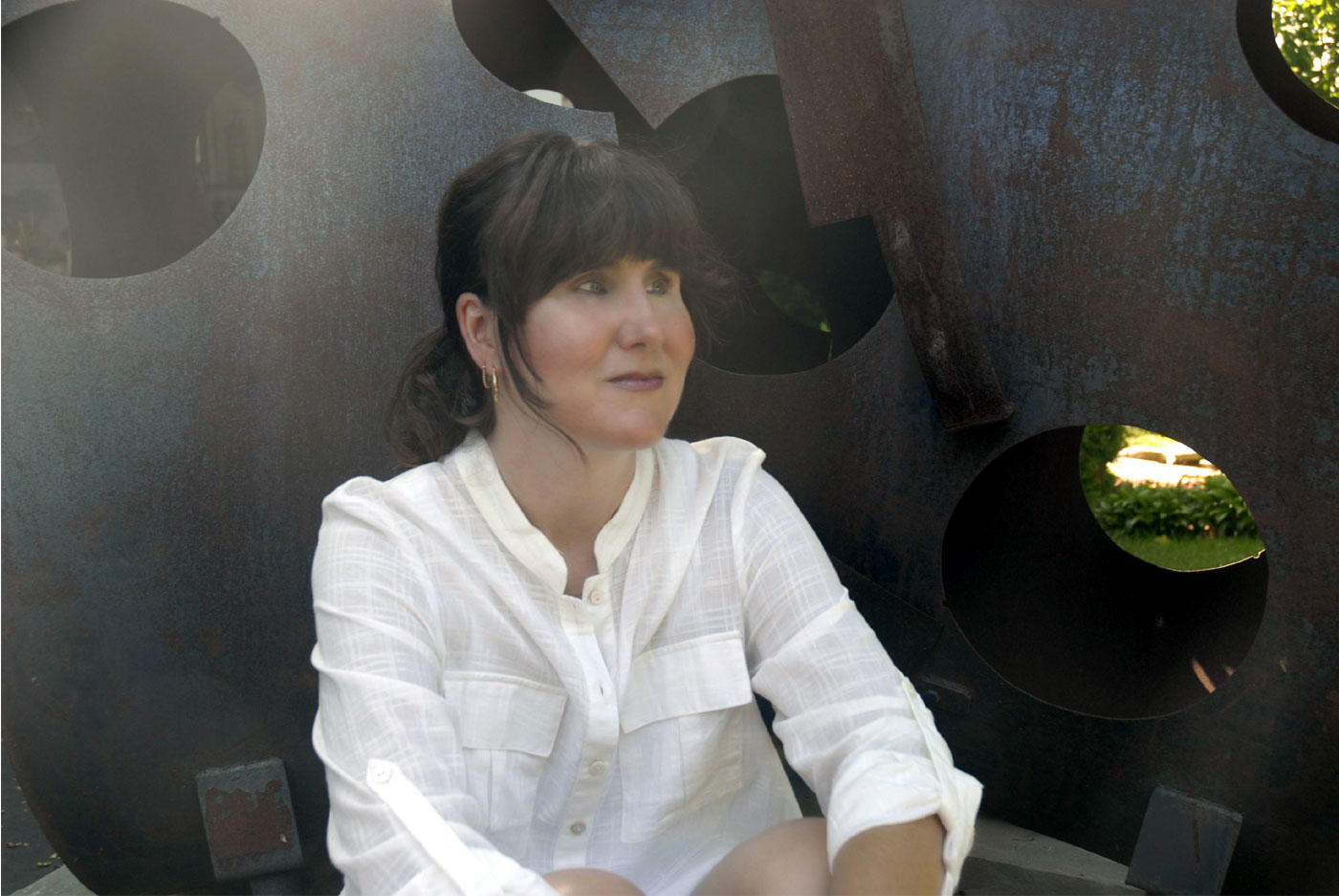 In terms of her scholarly career, she has a multi-disciplinary background, beginning with an undergraduate degree in English literature (DePaul University, 1991), followed by a Masters degree in Religion (University of Chicago, 1994), a second Masters in Art History (University of Illinois at Chicago, 1998), and a Ph.D. from the pioneering Visual Studies program at the University of California, Irvine, with an emphasis in Critical Theory (2004).  Analisa has a long-standing interest in issues of transformation and liminality, including theories of the carnivalesque – originating in her early training at the University of Chicago's Divinity School.  For her Master's thesis, she wrote about the cultural practices of initiation rites and Carnival, and the anthropologist Victor Turner's theory of the liminal as a transformative space "betwixt and between" formal time and space.  She was able to explore these ideas further in the context of the visual arts during her second Master's program at the University of Illinois at Chicago, where she developed a thesis on the carnivalesque elements and Foucauldian power-relations expressed in the works of Francisco Goya.
At the University of California, Irvine, she worked with Dickran Tashjian on a dissertation focusing on the American artist Joseph Cornell and the transatlantic avant-garde.  Analisa expanded her dissertation for her first book, Children's Stories and 'Child-Time' in the Works of Joseph Cornell and the Transatlantic Avant-Garde (Ashgate, 2011), which was awarded the Wyeth Foundation for American Art Publication Grant.  This book explores the relationship between Cornell and the European avant-garde, in terms of their efforts to break away from bourgeois banality by developing an alternate concept of time devolving from the period of childhood.
While conducting archival research on Cornell in 2002-03 as a fellow with the Henry Luce Foundation/ American Council of Learned Societies, Analisa became intrigued by a little-known book-object by Cornell, Untitled (Journal d'Agriculture Pratique) (1930s-40s).  A project on this pioneering book-object, co-edited with Dickran Tashjian, was published by Thames & Hudson Press in 2012, Joseph Cornell's Manual of Marvels.  Cornell's magical work alters a French agricultural yearbook of 1911 through cut-outs (often through multiple pages), drawings, collaged material, and even origami.
Analisa's current projects include an essay on the American photographer Lee Miller's Surrealist culinary concoctions of her later career, stemming from "the banality of evil" (to use a term by Hannah Arendt) that Miller had witnessed as a war correspondent for Vogue magazine during World War Two; a book-length study on the cross-cultural exchanges between not only Europe and the United States, but also with Latin America during the 1930s – 50s; an essay on the intersections between flamenco dance and Surrealism in the early twentieth century; and a book-length project on the influence of Christian Science on the artwork of Joseph Cornell.
From 2006 – 2012, Analisa taught as a full-time Visiting Assistant Professor in the Department of the History of Art & Architecture at DePaul University, followed by one year as a part-time instructor.  She taught courses in nineteenth and twentieth century art, contemporary art, American art, and the European art survey.  She also developed two courses for the Honors Program: an interdisciplinary course on Futurism, Dada, and Surrealism, as well as a course on the arts of the Romani (Gypsy) Culture.
In addition to teaching, Analisa has extensive experience as a curator.  In 1993, she and her mother Marianne founded Gallery E.G.G., a not-for-profit tax-exempt art gallery and museum devoted to ecological art, in Chicago's West Loop district.  Active until the year 2000, Gallery E.G.G. was Chicago's first environmental art gallery and was supported by a following of like-minded artists and other individuals interested in using the visual arts to promote appreciation for the earth.
Analisa recently completed a book of creative nonfiction, a literary memoir entitled Of Two Cottages, focusing on her two main childhood homes.  Her book explores the ways in which the architectural spaces of childhood – windows, doors, staircases – are connected to powerful memories.
Analisa's other passion is dance, having studied and performed for over thirty years.  She trained in many dance forms as a child (including ballet, modern, and Bharatnatyam), but her primary training has been in flamenco dance, which she began studying in 1992.  She and her partner, Nelson Sitton, founded a company Jaleo Arte Flamenco, which was active in the late 1990s and early 2000s in Chicago, performing at venues such as The Museum of Contemporary Art Theatre; Vittum Theater; and Hot House.