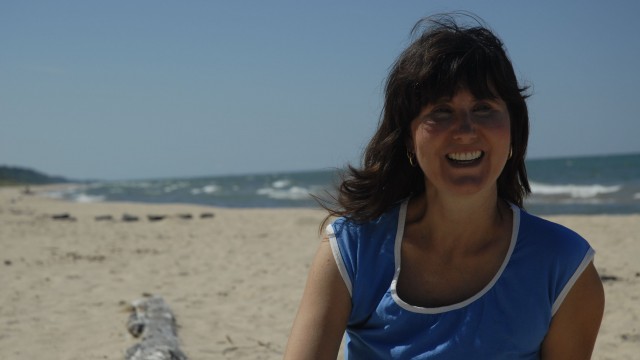 NEITHER RAIN, NOR SNOW, NOR SLEET…
I am thinking of adopting the postal worker's motto for my own practice as an art historian.  When I first viewed Joseph Cornell's Untitled (Journal d'Agriculture) book-object on which I would co-edit a publication in 2012, it was in the winter of 2003 during a major snow storm that shut down the East Coast.  I arrived in Philadelphia, narrowly escaping Washington, D.C., where I had been living for the past few months while I was researching for my book on Cornell at the Archives of American Art and the Joseph Cornell Study Center at the Smithsonian.  The snow fell heavily for over two days.  Having grown up in Chicago, it didn't faze me a bit until I realized that no one in D.C. owned a snow shovel and the city was ill-equipped for this kind of snow fall.  I looked out the window of my garden apartment and saw a glistening white embankment where the stairs used to be.  But this was my day to check out of my B&B and move on to the next stage of my research in Philadelphia.  I heaved, slid, and lugged my suitcases up the stairs and out into the street.  Not a path in sight, except for two grooves down the middle of the street where a few intrepid cars had forged their way.  I maneuvered my suitcase-on-wheels down one and promptly fell flat on my back.  I heard a cracking noise.  I panicked.  Never mind my spine, I was worried that I had injured my laptop on which months of painstaking data had been stored.  I had just spent the last few months poring over Cornell's annotations in his personal books, correspondence, and journal entries – all the while, lamenting that I had chosen the artist with the world's worst handwriting and a penchant for writing on napkins, store packages, and rice paper (both sides).  He had even invented a unique method of recording a journal entry.  Rather than just write from left to right and top to bottom on a 8 ½ x 11 sheet of paper, he would first fold the paper in half, then again and again, until he had a sheet of paper with eight rectangular areas.  He would then write in each of these areas, but not in any logical order.  "Origami journaling," I call it.  My months of tedious research were all stored here on my laptop and I wasn't about to start over.  As it is, I had already survived an earlier disaster when, two years prior, I drove from Chicago to D.C. (while pregnant, no less) to start my research on my dissertation, only to have my car broken into and my luggage and backpack (with all of my notes) stolen.  D.C. had not been kind to me.
So here I was in snow up to my knees, trudging down a tire track in the middle of the street with not a soul in sight, wondering how I was going to make it to the Amtrak station.  At last, I sighted a taxi.  I must have looked pretty desperate because he stopped, even though he wasn't in service at the time.  He was driving his 8-year-old daughter to her grandmother's house, but he agreed to take me over to the station.  The station was a madhouse, with a backlog of delayed trains.  I managed to squeeze myself onto the next train and stood in the aisle all the way to Philly, my back throbbing in pain.  Somehow, I made it to my hotel, only to discover that there had not been any food deliveries due to the storm and most restaurants in the area were closed.  First an injured back and now starvation.  But I could died contented after finally viewing the enigmatic "Agriculture" book.
The Philadelphia Museum of Art, owners of Cornell's "Agriculture" book, lies on a hill.  As I approached, it stood shimmering on a mound of snow, like the proverbial ivory tower.  Assisted by a curator, I was able to view page after page of Cornell's treasure, previously unknown to me.  The princess from Velazquez's masterpiece swings on a chandelier while the artist peeks out from behind his canvas.  A red origami box blossoms to reveal "Monsieur Taureaux" (Mr. Bull).  Manet's Mme. V beheads Isaac Albeniz.  A grinning carnival jester rides aloft a carrot, as if shooting on a rocket.  The Mona Lisa with her demure smile clutches a few perfume bottles and a dried leaf.  As I sighed in wonder with every turn of the page, I knew that it had been worth all the effort.
But my encounter with storms was not over.  Once I had spoken with Dickran Tashjian, who was to be my co-editor, enlisted the support of the museum, contacted scholars to work on the project, and won over a publisher, I was faced with the task of interpreting this enigma.  I was grappling with the question of why Cornell would want to use an agriculture book as the backdrop for this tribute to the many artists, composers, and writers who he admired.  And why were there so many references to planets, constellations, and other astral phenomena?  Why didn't he just alter a book on astronomy?  In the summer of 2011, while I was mulling over these questions and preparing to write my essays for Joseph Cornell's Manual of Marvels, I went to an outdoor antique fair on a bluff overlooking Lake Michigan in St. Joseph, Michigan.  I was perusing some old farmer's almanacs when it hit me: by referencing both astral phenomena and agriculture, Cornell was creating a sort of farmer's almanac, but this one dedicated to the creative people he admired.  As I was having this brain storm, I looked up and saw an actual storm.  Black clouds were rolling in from the lake and the winds were picking up.  As I rummaged in my purse for the money to buy these precious almanacs, I noticed stemware flying off tables and doilies thrashing in the wind.  I thought I even saw a house whirl by, followed by a witch on a broomstick – the winds were that strong.  I offered a $20 bill to the lady behind the table, but she wasn't able to accept it as she cried out "I can't let go!", clutching the sun canopy for her booth with both hands.  I slipped the money into her back pocket and sped through the pouring rain, dodging glassware with every turn, ecstatic with my breakthrough.